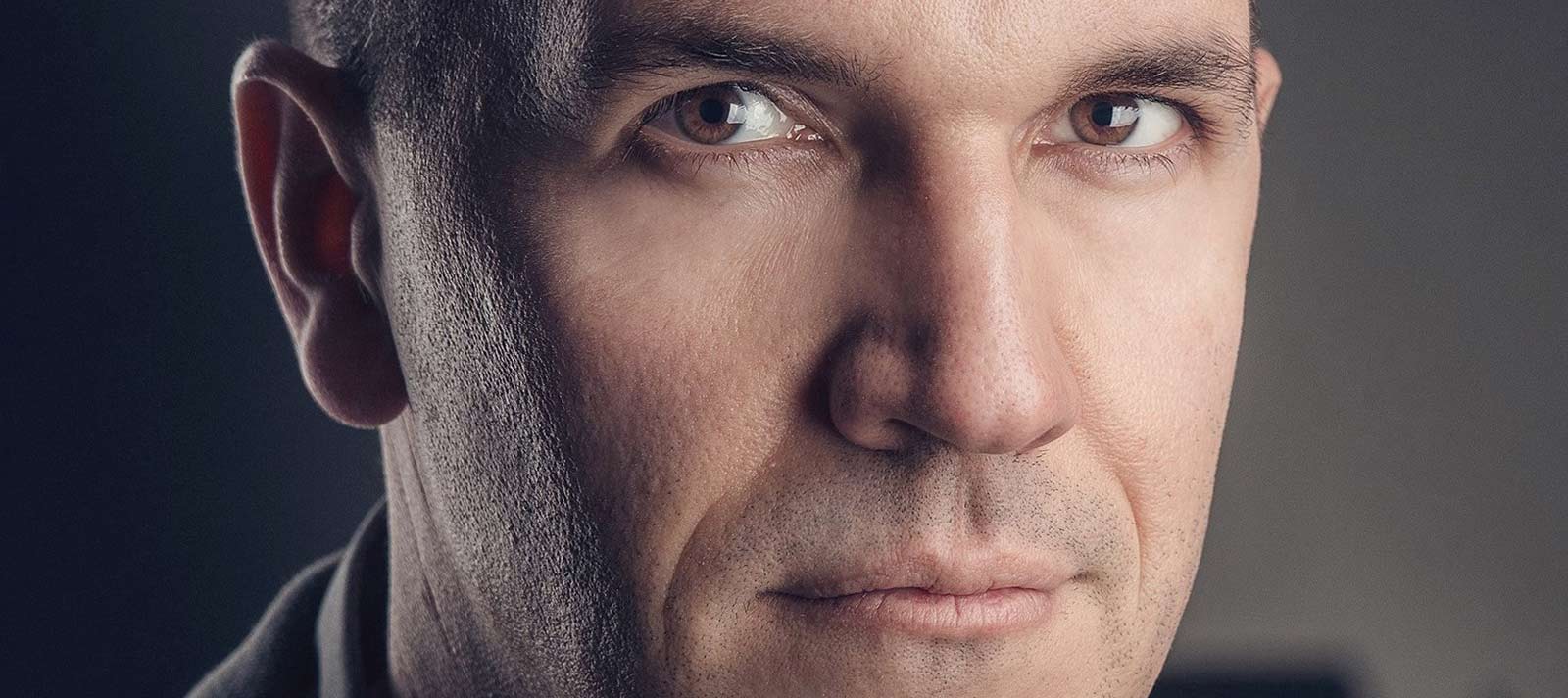 NIKOLA MARKOVIĆ
art, design & architecture
My twenty years of research in the field of neonatology and childhood have produced interesting insights into both scientific and artistic areas. These insights have inspired me in my attempt to create art that makes any single-sided approach to the secret of conception and those first human experiences impossible.
For this reason, I truly hope that this web site will reveal at least some truth about ourselves in this complex area.
Nikola Marković born on march 23 1972 in Kotor, Montenegro. He attended High school and design in Podgorica. At age of 16, he enrolled at the Academy of fine arts in Cetinje. He obtained the degree at the department of painting, class of professor Ratko Lalic. Received several awards and prizes for drawings. A member of Montenegrin Art Academy ULUCG-a since 1993. The University of Montenegro proclaimed him to be the best student in the field of art in 1994. He obtained the master degree at the Academy of Fine Arts in Cetinje, class of professor Branislav Sekulic. He also obtained Master degree at the School of Arhitectural, Department of Arhitecture and urban planning in Belgrade, Serbia, class of prof. Vladimir Mako, PhD. He taught fashion design at the School of Visual Arts in Podgorica since 2008 to 2009. From 2013 he teaches interior design at the Polytechnic School on UDG and he also teaches drawings at the School for fashion design and multymedia/UDG
OBJECTIVE
A qualified education professional with more than 10 years of experience in primary and secondary learning environments, and a wealth of knowledge in development and implementation of educational technology tools and applications in college classroom, school, and district settings seeking, professorship.
"My work is dedicated to creativity in combining different elements for uniqueness and imagination. My art work is not only well incorporated in interior design, but also in architecture, sculpture exhibits, landscapes and drawings. I mix various styles using colors, flexibility, movement and lights to bring fresh estetic effects. My style reflects a blend of the inside and outside, the landscape and the structure, and culture and nature. The result is a design that is sophisticated, yet functional. All these are reflected in my works, which include the world known projects in Budva like Top Hill discoteque, Aura MNE hotels and business centre, "T mobile" show rooms in Podgorica and Budva, many luxorious villas.. etc"
EDUCATIONAL QUALIFICATION
Completed Masters Degree in Arhitectural and Urban Planing, School of Architecture, University in Belgrade in 2012.
Completed Masters Degree in Contemporary Art Painting, School of Fine Art in Cetinje, State University in Podgorica, in 2006.
WORK EXPERIENCE:
Working as a College Professor at the School for Design and Multimedia, University UDG, Montenegro from 2013 to present.
Worked as a Assistant College Professor in Politehnic faculty, University UDG, state MNE from 2013 to present.
Worked as a Professor/ Fashion design, Faculty of Visual Arts, Mediterranean University, Montenegro 2008- 2009.
AWARDS
2007-First Prize at international manifestation INFOFEST (for the best presentation of new forms and possibilities of visual communications), Budva, Montenegro
2006-First Prize at International Painting Contest "Joy of Europe"
2003-First Prize MILUNOVIĆ, LUBARDA, STIJOVIĆ at Annual Exhibition of the Montenegrin Association of Painters ULUCG, Montenegro
1995- UNESCO Award, International Painting Workshop - The Best Young Artist, Annual Award of the Center of Contemporary Arts
1994- The Best Student Award, Faculty of Fine Arts, Cetinje - The Best Art Student Award, University of Montenegro - The Best Student Award (on the occasion of the 20th Anniversary of the University of Montenegro) - Plaque of Honour, University of Montenegro
1993-I.C.O.R. award for the best exhibition (Theatre "Taganka" V. Visoljcki")
1992-Award of the Faculty of Fine Arts, University of Montenegro
1990-Award for Talented Students, Ministry of Education, Republic of Montenegro
1989-First Prize for Drawing, Republic Exhibition of Young Artists, Cultural Center "Budo Tomović", Podgorica, Montenegro